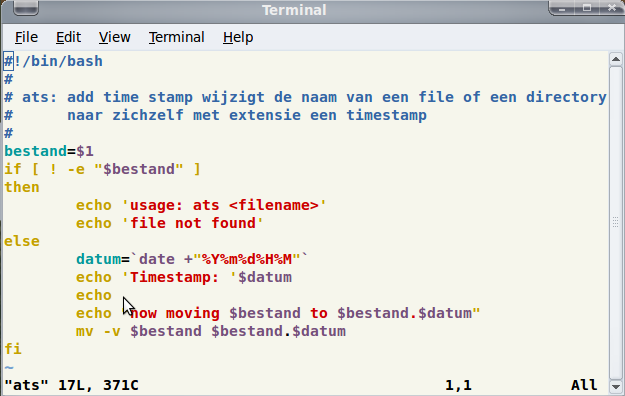 En na een verkeerdelijk ingetoetste backspace ...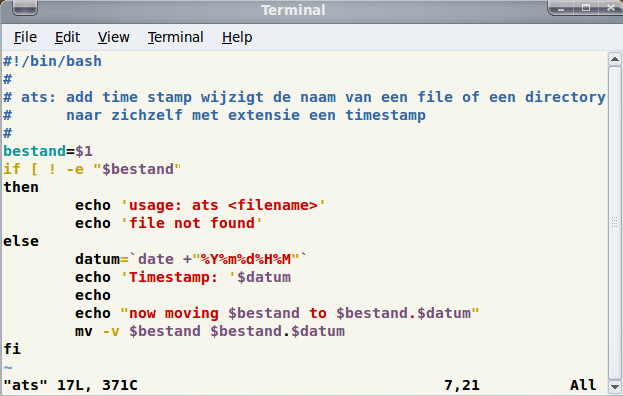 Misschien valt het niet direct op, maar een regelmatige gebruiker zal snel merken dat er wat mis is. Een permanente display van je huidig regelnummer is ook een geweldige hulp.
Een editor als gedit of kate zal ook kleurencodes gebruiken.
Merk op dat
vim-full
moet geïnstalleerd zijn om de kleuren te activeren. Afhankelijk van je distributie vergt dit meer of minder zoekwerk.
Merk ook op dat
als je een file editeert die nog niet executable
is, er
geen kleuren
worden gebruikt. Vim gaat er dan terecht van uit dat je een gewoon tekstbestand editeert.
De kleuren komen pas tevoorschijn na je eerste save en chmod +x